Geographic Location & Area
The State of Kuwait is located at the north western corner of the Arabian Gulf, bordering it from the north and North West is Iraq, to the south and south west is the Kingdom of Saudi Arabia. Due to its location, it is considered a natural passage to the north east of the Arabian Peninsula; this gained it commercial importance long ago. It was named Kuwait a diminutive of Khout which is a fort like construction used to store weapons and used as a refuge for soldiers.

Kuwait has nine Islands; Failaka, Bubyan, Miskan, Warbah, Auhah, Um-Almaradim, Um-Alnamil, Kubbar and Garouh. Kuwait occupies 17,818 Sq kilo metres of land.
Culture
Arab culture and traditions, influenced by Islam, are the foundations upon which the modern State of Kuwait is based. The metamorphosis in lifestyle brought about by the discovery of oil did not change the identity of the people of Kuwait.

The State of Kuwait has always paid special attention to the preservation of its culture and heritage by maintaining monuments and preserving artefacts and historical documents which are housed in The National Museum. The destruction caused by the Iraqi troops created a heightened awareness among the people about the need to preserve and resurrect art in Kuwait. The new architecture of the city, which combines modern design with traditional art, reflects this awareness.

Kuwait has a large variety of customs and traditions, which gave rise to a colourful and extensive culture, reflected in the Diwaniya and Al Sadu weaving. The people of Kuwait also have special love for the arts, be it literature, theatre, music, dance, films or contemporary art. The National Council of Culture, Arts and Literature (NCCAL); The Free Art Studio and The Kuwaiti Society of Formative Artists are promoters of the visual arts in Kuwait.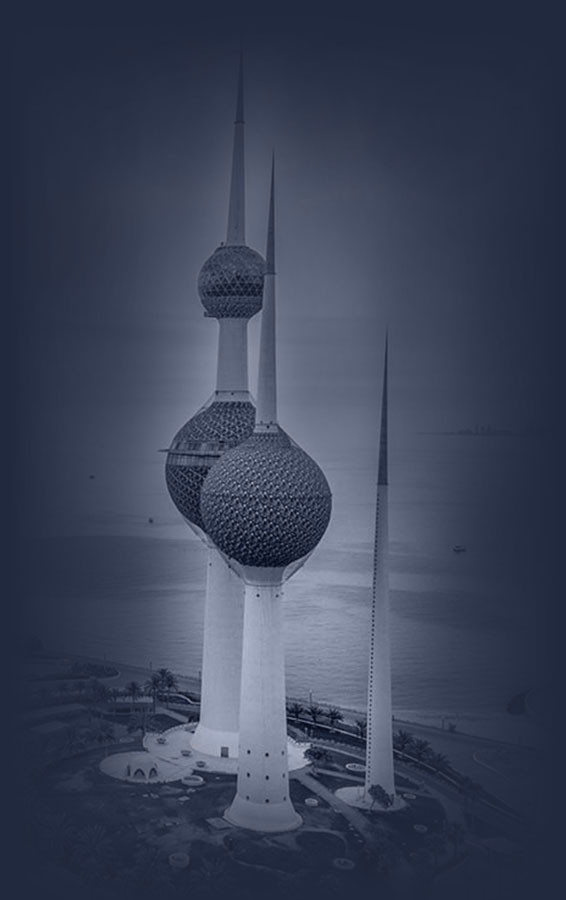 Religion
Islam is the official religion of the State of Kuwait, while total freedom is granted to those who practice other religions on the understanding that they do not infringe upon Islam.
Climate
Since Kuwait is located in a desert region, the climate is continental distinguished by long hot dry summers and warm short winters with occasional rainfall. Sandstorms often occur during the summer months.
Demographics
The population up until 30/June/2007 reached approximately 3,328,136. 1,038,598 of which are Kuwaiti nationals the rest are expatriates.