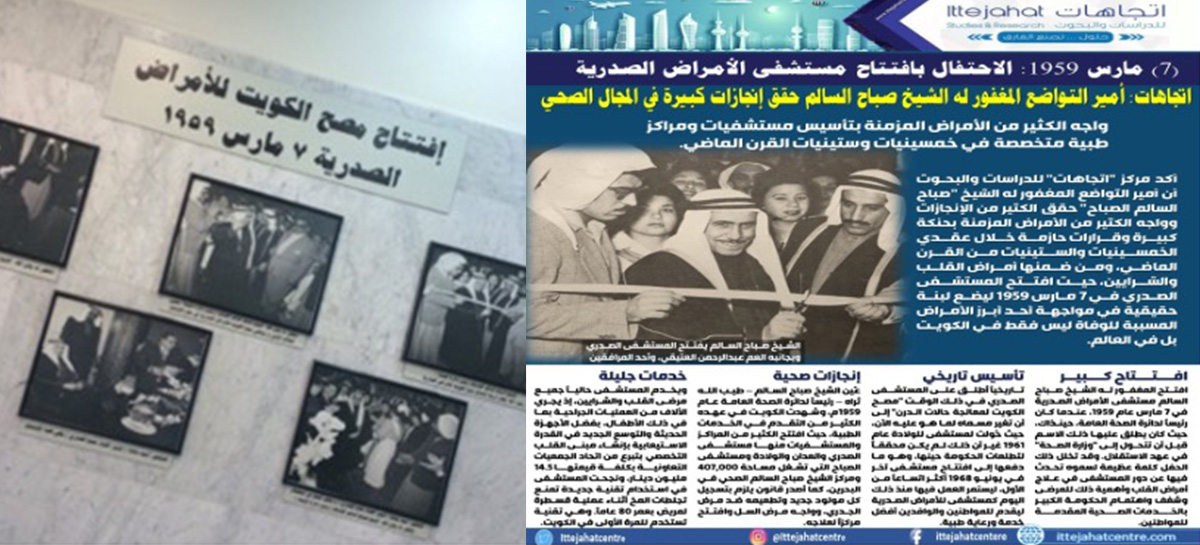 Chest Diseases Hospital
Chest Diseases Hospital (CDH) is the first and largest tertiary cardiac centre in the state of Kuwait. The hospital operations came into patient service since the year 1959. CDH has mainly four departments that includes Adult Cardiology, Adult Cardiothoracic surgery, Paediatric Cardiology and Paediatric Cardiothoracic surgery. Along with Kuwait, it has become a leading facility in whole of GCC. The hospital has capacity of over 230 beds, equipped with 4 operating rooms for adults and 1 operating room for paediatric patients, 7 catheterization laboratories, 2 intensive care units and 1 cardiac care unit. At 2015 we have launched our first hybrid catheterization lab, and opened one of the largest cardiac rehabilitation centre in the region.
Cardiothoracic Surgery Intensive Care Unit
The Cardiothoracic Intensive Care Unit (ICU) was designed specifically for the care of postoperative cardiac and thoracic surgery patients. The department of Anaesthesia and Critical care at the Chest Diseases Hospital is a multifaceted division. We are responsible for the perioperative care of adult and paediatric cardiac and thoracic patients. Our patients range from 600g in weight to 91 years of age. We have a 13-bed dedicated Adult ICU and a 6-bed dedicated Paediatric ICU with state of the art facilities as these ICU's can perform as mini OR's as well. We have a one-to-one skilled nursing for each adult and paediatric patient. Our ICU is also equipped with isolation rooms, air exchangers, advanced cardiopulmonary support in the form of Intra-Aortic Balloon Pump, ventricular assist devices and extracorporeal membrane oxygenation (ECMO). PICU is specially equipped with multi-channel monitors and Nitric Oxide therapy for treating neonates with pulmonary hypertension. The intensivists work as part of a multidisciplinary team that also includes cardiothoracic surgeons, rotating residents, consult services, nurses, advanced practice nurses, nurse educators, a clinical pharmacist, respiratory therapists, a dietician, physical therapists and other support services staff. In addition to providing clinical care, the intensivists coordinate teaching activities in the Cardiothoracic ICU for residents from the Kuwaiti board program, who regularly rotate through the department of Anaesthesia and Critical care at the Chest Diseases Hospital.
Critical Care Units in Ministry of Health Hospitals